I just finished reading this book written by Jim Stovall.  It was released as a movie back in 2007.  I think its message is wonderful.
The story sends trust fund baby Jason Stevens on an improbable journey of discovery, having to answer the ultimate question: "What is the relationship between wealth and happiness?" Jason had a very simple relationship with his impossibly wealthy Grandfather, Howard "Red" Stevens. He hated him. No heart-to-heart talks, no warm fuzzies, just cold hard cash. So of course he figured that when Red died, the whole "reading of the will" thing would be another simple cash transaction, that his Grandfather's money would allow him to continue living in the lifestyle to which he had become accustomed. But what Red left him was anything but simple. Red instead devised a plan for Jason to experience a crash course on life, over the course of twelve months.  Twelve tasks, which Red calls "gifts," each challenging Jason in an improbable way, the accumulation of which would change him forever.  Once he succeeded in the challenges, he was given control over a $1 billion dollar charitable trust fund.
The 12 Gifts are listed below and what Jason learned about each:
The Gift of Work – There is a certain love which comes from doing a job well.  When you can step back at the end of a long, hard day and watch the sun set over a straight and strong fence that you built yourself, you get the feeling that everything is right with the world.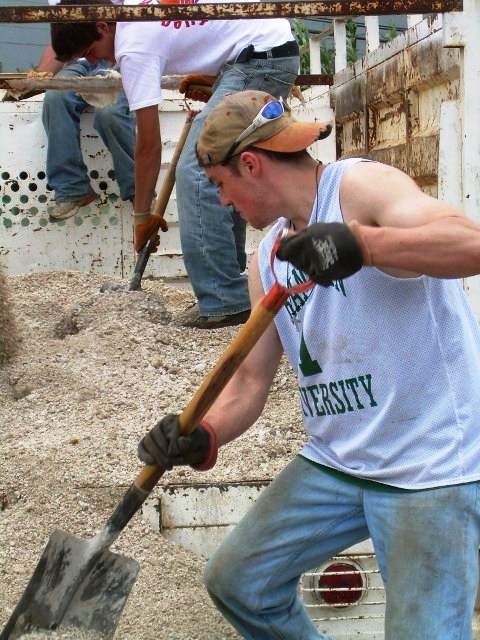 The Gift of Money – That loving money leads to a hollow, empty existence.  But when you learn how to love people and use money, everything is in its proper perspective.
The Gift of Friends – When you just worry about yourself, you are always disappointed.  But when you think about others and their well-being first, everything works out best for you and for them.
The Gift of Learning – People can have no material things – but with a passion to learn and a true love of learning – are really quite wealthy.
The Gift of Problems – When you look at problems through a spirit of love, you realize that there is a grand design to this world, and the problem is given to you for the lesson it will teach you and the better person it will make you.
The Gift of Family – Families are present when love is present.  People can become a family when they add love to their relationships.  Without love, families are just a group of people who share the same family tree.
The Gift of Laughter – In order to love life, you have to enjoy it.  When you can laugh at the good things and the bad, you will begin to feel the love life really has to offer.
The Gift of Dreams – Our passions and dreams and goals are the outward manifestations of the love we feel inside.
The Gift of Giving – People may think that if you give something away, someone else now possesses it, and you're left with less than before.  In reality, when you give out of love, both the giver and the receiver have more than they started with.
The Gift of Gratitude – We can truly feel and experience love when we remember and enjoy all of the wonderful things we have been given.
The Gift of a Day- If you only had twenty-four hours left to live, you would want to feel and experience as much love as you could and pass it on to as many others as possible.
The Gift of Love – When we truly love others, our loves makes each of us a different person, and it makes each one we love a different person too.
Related articles